ROLLO MAY CLINICAL TRAINING VIDEO
Content from Youtube can't be displayed due to your current cookie settings. To show this content, please click "Consent & Show" to confirm that necessary data will be transferred to Youtube to enable this service. Further information can be found in our Privacy Policy. Changed your mind? You can revoke your consent at any time via your cookie settings.
Consent & Show
May greatly enjoyed training doctoral students in his field of clinical psychology.
This unique, long-forgotten video was recorded at his home in Tiburon, on
December 7, 1981. It shows May as a highly insightful clinical and supervisor.
The case presenter was Carole Petiet.
Courtesy of Georgia May.
ROLLO MAY: EXISTENTIAL THERAPY
Legendary existential psychotherapist Rollo May explores his own unique therapy style, reflects on his work with clients, and gets specific on what we can take and leave from other influential psychotherapists.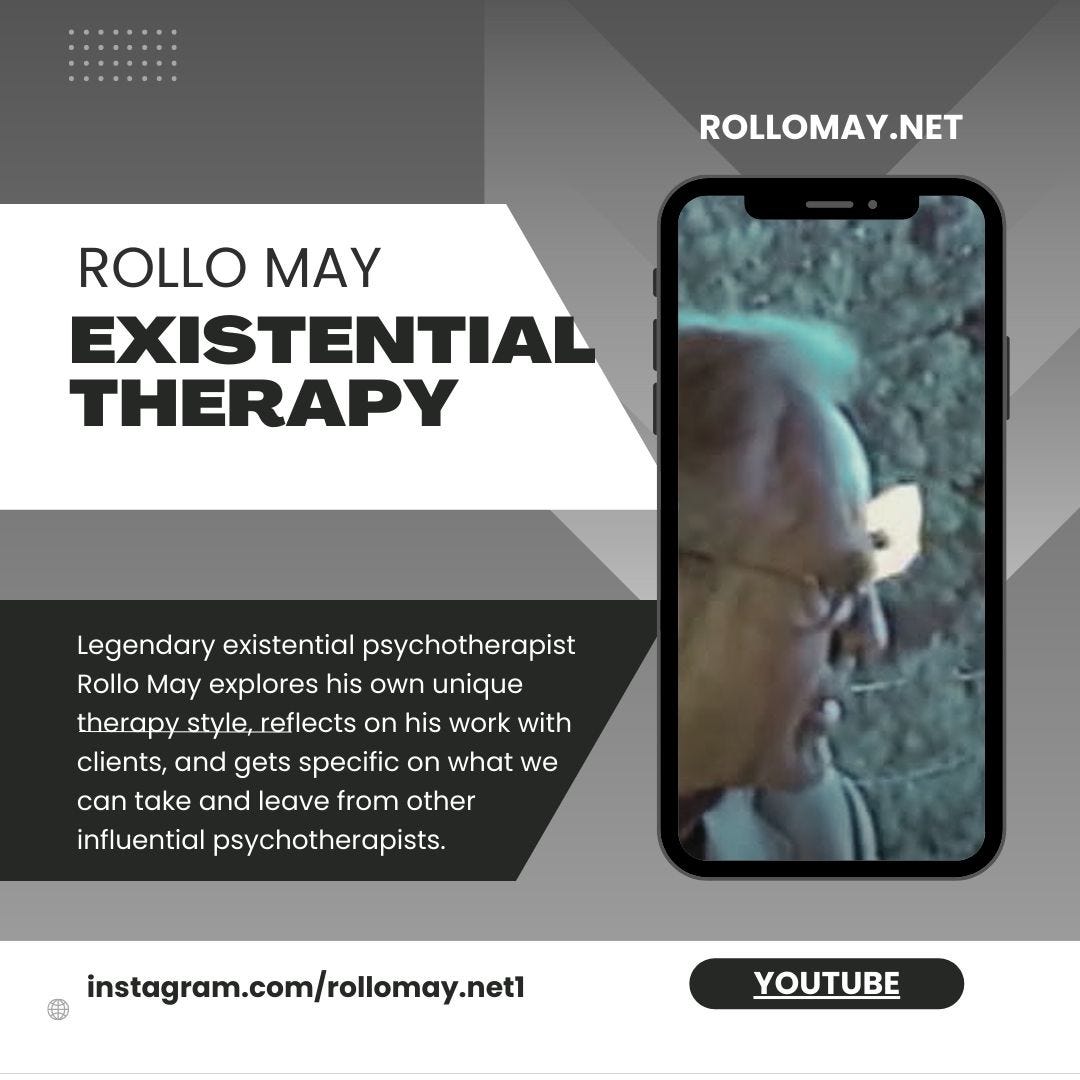 ROLLO MAY- THE HUMAN DILEMMA: THINKING ALLOWED WITH JEFFREY MISHLOVE
The late psychotherapist Rollo May was a recipient of the Distinguished Career Award of the American Psychological Association and a founding sponsor of the Association for Humanistic Psychology. He was the author of numerous classic works including Love and Will, Psychology and the Human Dilemma, Freedom and Destiny, Dreams and Symbols, the Meaning of Anxiety and Man's Search for Himself.